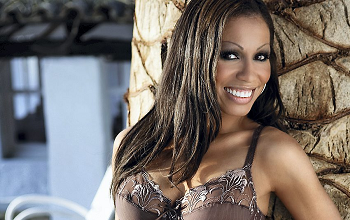 Cut 'N' Move (DK) Feat. Cindy Laursen
Give It Up, Peace, Peace Love & Harmony, I'm Alive
Producers, songwriters, engineers : Jørn K & Per Holm (who also arranged and produced Me & My's track Waiting)
Together with Sound Of Seduction, Cut 'N' Move was one of the first Danish acts to produce eurodance. Listening to Cut 'N' Move's albums they have influences from acid-jazz, hip hop and house, but all of their hits are pure eurodance/eurobeat.
show more...
Cut 'N' Move bookings from Room 5 Agency HERE.
The project featured MC Zipp (rapper), Zindy Laursen-Reiff (vocals), Thera Hoeymans (vocals for the two first albums). Then Thera start here solo career, now she is known as jazz-pop artist
Their first single Get Serious was a huge hit. In some countries it was known as Take No Crap or Get Serious (Take No Crap). It featured the voice of Chris C.
Later they had another big hit with with the single – Give It Up a cover version of KC & The Sunshine Band (which would later be covered by Captain Jack). A remixes CD was also released for this single. It was the first track to be released from the second album. But tracks like Spread Love (whose chorus "I need to spread love all over the world" was sampled and used in a single released in 2004), Peace, Love & Harmony and I'm Alive also went on to become hits around the world. ~ eurokdj
show less..
Ask the price of Cut 'N' Move and availability for free info@room5.agency
Tel office +34 635 900 502 (Telegram, also WhatsApp). No cancellations in 17 years.


Room 5 Agency | International Booking Agency | Artist Management | Since 2005