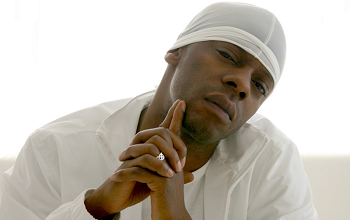 Ice MC (UK)
Think About the Way, It's a Rainy Day, Take Away the Colour
Ian Campbell, who often goes by the alias Ice MC, was born in England but his parents are from Jamaica. He got his nickname Ice when he was in high school. He was interested in clubs and breakdancing when he met Roberto Zanetti in Italy. They got together and made a single called Easy. The genre that Campbell is most popular in is reggae. The single was very successful all over Europe, but it was not considered to be Eurodance. Later in the early nineties, Roberto Zanetti met Alexia who became the future vocalist of their Eurodance hits. His album Ice' N' Green released in 1994 was extremely successful and the two most successful songs were Think About the Way and It's a Rainy Day featuring Alexia. Other successful songs from the same album include Take Away the Colour, Russian Roulette, Dark Night Rider, and Run Fa Cover.
show more...
Ice MC bookings from Room 5 Agency HERE.
Although the main genre for these songs is Eurodance, it does have a considerable amount of Italian influence. This is especially prevalent in Dark Night Rider and It's a Rainy Day. But Think about the Way and It's a Rainy Day were so successful that many Eurodance fans still listen to them. In 1994, due to some legal issues, Ice MC separated from Roberto Zanetti and Alexia. In 1996, Ice MC struck back with a new album called The Dredatour. The hit song of the album was the pure Eurodance song Give me the Light, but the album itself wasn't particularly successful. After this, many thought that Campbell had caused irreparable damage to his career.
At the end of 2002 he decided to return to Italy and to contact Robyx (Roberto Zanetti) again. Together, they decided to realize a new project. Ice and Robyx started by writing some new material and, at the beginning of 2004, they withdrew into the studio to record a new album. ~ lastfm
show less..
Ask the price of Ice Mc and availability for free info@room5.agency
Tel office +34 635 900 502 (Telegram, also WhatsApp). No cancellations in 17 years.


Room 5 Agency | International Booking Agency | Artist Management | Since 2005