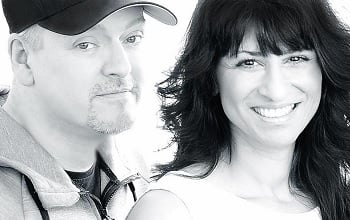 Real McCoy (DE)
Another Night, Run Away, Automatic Lover, Love & Devotionn
Real McCoy is the band of German-based producer, artist and songwriter Olaf "O-Jay" Jeglitza.
After having released a few limited edition 12″ singles in Germany under various project names, the first major breakthrough came in December 1989 when a cover of the Technotronic hit "Pump Up The Jam" went to #16 on the German singles chart.
show more...
Real McCoy bookings from Room 5 Agency HERE.
The second single, the original track "It's On You", climbed to #11 in Germany and was followed by 4 more singles ("Don't Stop", "Make A Move", "Let's Talk About Love", and "No Showbo") and the first album "On The Move!")
In 1993, Real McCoy released the first single "Another NIght" of their second wave of releases. It turned quickly into a european-wide hit, followed by the Album "Space Invaders".
Up till then Real McCoy appeared under they original name "M.C. SAR & The Real McCoy", but when Clive Davis showed interest to bring them to the U.S., the name was re-branded to simply Real McCoy.
The single shot to #3 on the Billboard Hot 100 in late 1994, #2 in the UK and also reached #1 in Australia. The success was followed-up by the tracks "Run Away", "Automatic Lover", "Come And Get Your Love" and the album "Another Night" that achieved Double-Platinum Status in the U.S.
In 1997, Real McCoy returned with a new single and album called One More Time followed by several "greatest hits" compilations that have been issued in recent years.
In 2004, O-Jay revealed that the female vocals of the group's biggest hits, were sung by Karin Kasar.
In early 2007, O-Jay started a new record label, Phears Music, with a distribution partnership with Sony Music. He also released a brand new physical and digital single "People Are Still Having Sex", a cover of LaTour's 1991 hit. In July 2008, "Another Night" was listed on place 91 in "The Billboard Hot 100 All-Time Top Songs" list.
In July 2009, Real McCoy exclusively performed in Halifax, Canada and Toronto, Canada, followed by a special appearance in Engelberg, Switzerland in connection with the DJ BoBo and Friends concert.

show less..
Ask the price of Real McCoy and availability for free at info@room5.agency
Tel office +34 635 900 502 (Telegram, also WhatsApp). No cancellations in 17 years.


Room 5 Agency | International Booking Agency | Artist Management | Since 2005